Philosophy
As the owner of Impart Financial, I am a firm believer in the financial planning is more than dealing with stocks, bonds or mutual funds. Those and other forms of investments are merely means to the end. Proper financial advice requires an honest dialogue between both of us, so I can really understand your goals and recommend a mix of investments that has the best chance of achieving those goals in the timeframe that is desired. There is no one-size-fits-all investment. And, within reason, there is no wrong investment, as long as the client understands what the risks are and how their goals may be impacted by taking a specific course of action.
Another important role of advisor is to provide some guidance on the risks that investors could face taking a certain course of action. There is a well-known adage that the more risk that you're willing to take on results in more potential for higher returns over time. However, that kind of risk and the potential for loss of value is not for everyone. Understanding your risk tolerance is critical for making good investment decisions that don't keep you up at night.
About Bob Hampton
Check me out on BrokerCheck
I'm a certified public accountant, a chartered life underwriter, and a chartered financial consultant. However, as important as professional designations are, they don't tell the whole story. It's probably important to you that I'm able to translate complex tax, accounting, and investment subjects into plain English. And when we get the chance to meet, you'll find that I listen well, enjoy the humorous side of life, and am a softie for dogs. More than once, I've been described as a member of that rare breed: an accountant with personality.
I'm a published author as well, having contributed to business books about topics that include restaurant and bar management, business valuation, small business consulting, and accounting practice management. And being quoted on a number of occasions in the Fort Worth Star-Telegram's Tarrant Business section has given me an ego boost and a few minutes of "fame."
Bob's Background and Community Involvement
Education
Texas Christian University, Bachelor's degree
North Texas State University (now UNT), MBA
Professional Organizations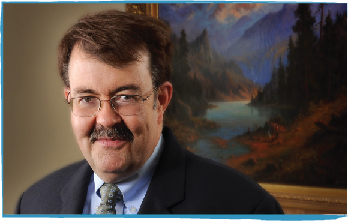 Robert W. Hampton
Certified Public Accountant, CLU, ChFC
Community Involvement
Treasurer and Member of Board of Directors, DRC Solutions (formerly known as the Day Resource Center for the Homeless) [Previously served as the DRC's Board Chair]
Chairman and member of the Board of Directors, Near South Side, Inc.
Member of Finance Committee, St. John's Anglican Church (Formerly served on the Vestry).
In the past, Bob has served as:
Other
Bob graduated from the Officer's Basic Course at the US Army Field Artillery School and served in the US Army Reserves for eight years, attaining the rank of Captain. He has been married to his wife Lisa since 1980.  They share their Fort Worth home with Annie, their spoiled Labrador puppy.
Contact Bob Hampton to schedule a conversation about your business or personal financial future.