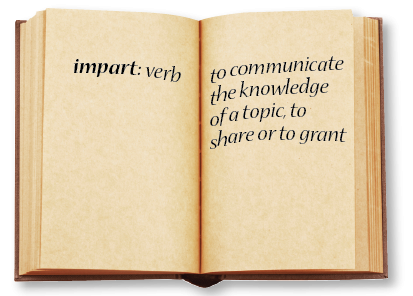 Our Vision is to help you order your financial life so you can move past mere day-to-day living, equip your financial future and create a lasting legacy consistent with your spiritual and moral values.

As the owner of Impart Financial, I am a firm believer in the financial planning is more than dealing with stocks, bonds or mutual funds. Those and other forms of investments are merely means to the end. Proper financial advice requires an honest dialogue between both of us, so I can really understand your goals and recommend a mix of investments that has the best chance of achieving those goals in the timeframe that is desired.

BUSINESS CONSULTING
Sometimes a business owner needs a sounding board to help unravel a business problem or figure out the path for the future. We offer consulting services for business planning, evaluation and financial planning.